Simulator Software Partners
Optimize your Practice time
Starting with our Game Improvement Plan, you'll get the ability to practice on a driving range, perform a skills assessment, map your bag, randomize your practice, and go through our wedge matrix to fine-tune your scoring clubs.
WEDGE MATRIX
Hit a variety of shots with up to four wedges. Learn your distances for pitches, 1/2 shots, 3/4 shots, and full swings!
PLAYER SKILLS ASSESSMENT
Create up to 10 target stations and practice with a purpose.
BAG MAPPING
Dial in your yardages and always pull the correct club.
PRACTICE RANDOMIZER
Let the shot-making begin. Set a minimum and maximum distance and let the shot tracking begin.
SHOT OPTIMIZER
What do the numbers mean? Hit the shot, analyze the data and let SkyTrak show you where your numbers should be.
SHOT HISTORY
Know your game with the ability to review, analyze and adjust based on your shot history.
Improved Photometric Camera System For Increased Accuracy
The improved camera system gives golfers highly accurate and reliable ball-tracking data that can power a player's practice and improvement. The camera system also provides for improved outdoor performance on mats. You can now work on your game at the range.

The All New
SkyTrak+ Launch Monitor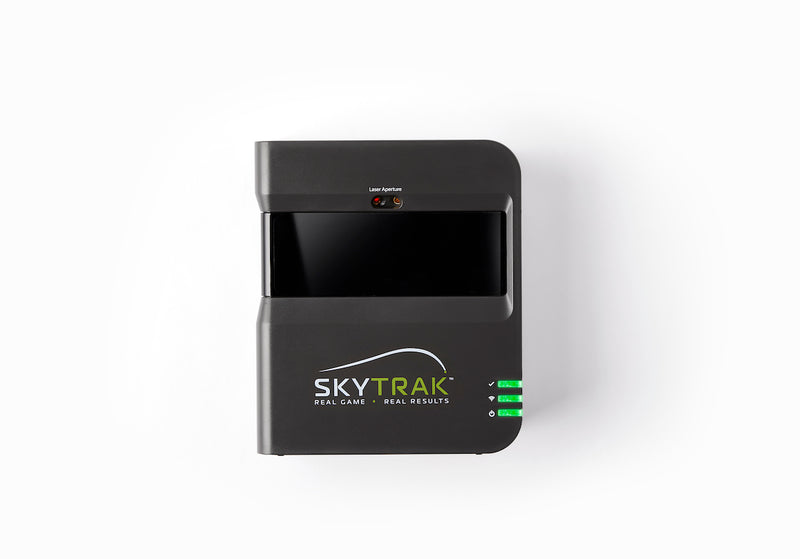 The Original
SkyTrak Launch Monitor
Location
Indoor and Outdoors (Mats Only)
Technology
Dual Doppler Radar and Photometric Camera
Ball Data
Carry Distance, Total Distance, Ball Speed, Back Spin, Side Spin, Descent Angle, Side Angle, Launch Angle, Shot Shape
Carry Distance, Total Distance, Ball Speed, Back Spin, Side Spin, Descent Angle, Side Angle, Launch Angle, Shot Shape
Club Data
Club Head Speed, Smash Factor, Club Path, Face Angle, Face-to-Path
Club Data Stickers Needed
Storage/Memory
Unlimited Cloud Storage with Game Improvement Membership Plan or above
Unlimited Cloud Storage with Game Improvement Membership Plan or above
Simulation Partners
Access to 100,000+ course through multiple sim offerings: E6 Connect, TGC 2019, Creative Golf and World Golf Tour by Top Golf
Access to 100,000+ course through multiple sim offerings: E6 Connect, TGC 2019, Creative Golf and World Golf Tour by Top Golf
Battery Type
Re-chargeable Lithium-Polymer
Re-chargeable Lithium-Polymer
Size
6.75" H x 7.75" W x 2.625" D
6.875" H x 5.75" W x 2.5" D

The All New
SkyTrak+ Launch Monitor
Location
Indoor and Outdoors (Mats Only)
Technology
Dual Doppler Radar and Photometric Camera
Ball Data
Carry Distance, Total Distance, Ball Speed, Back Spin, Side Spin, Descent Angle, Side Angle, Launch Angle, Shot Shape
Club Data
Club Head Speed, Smash Factor, Club Path, Face Angle, Face-to-Path
Club Data Stickers Needed
Storage/Memory
Unlimited Cloud Storage with Game Improvement Membership Plan or above
Simulation Partners
Access to 100,000+ course through multiple sim offerings: E6 Connect, TGC 2019, Creative Golf and World Golf Tour by Top Golf
Battery Type
Re-chargeable Lithium-Polymer
Size
6.75" H x 7.75" W x 2.625" D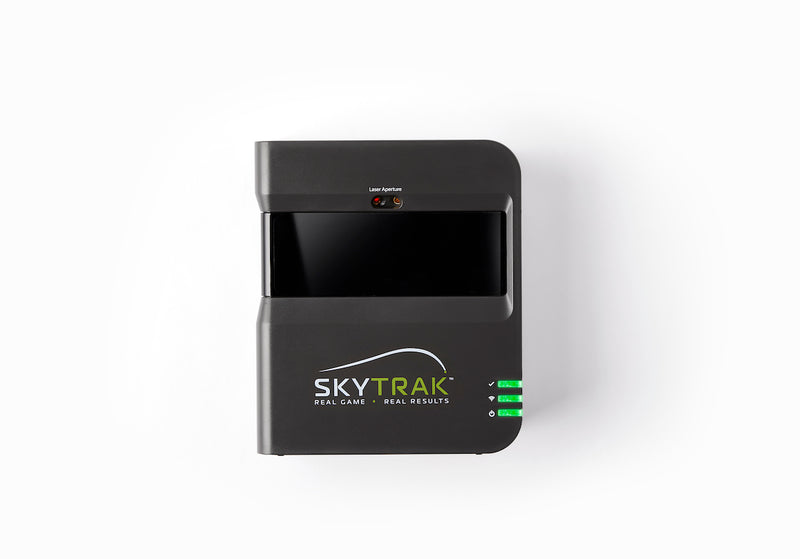 The Original
SkyTrak Launch Monitor
Ball Data
Carry Distance, Total Distance, Ball Speed, Back Spin, Side Spin, Descent Angle, Side Angle, Launch Angle, Shot Shape
Club Data Stickers Needed
Storage/Memory
Unlimited Cloud Storage with Game Improvement Membership Plan or above
Simulation Partners
Access to 100,000+ course through multiple sim offerings: E6 Connect, TGC 2019, Creative Golf and World Golf Tour by Top Golf
Battery Type
Re-chargeable Lithium-Polymer
Size
6.875" H x 5.75" W x 2.5" D